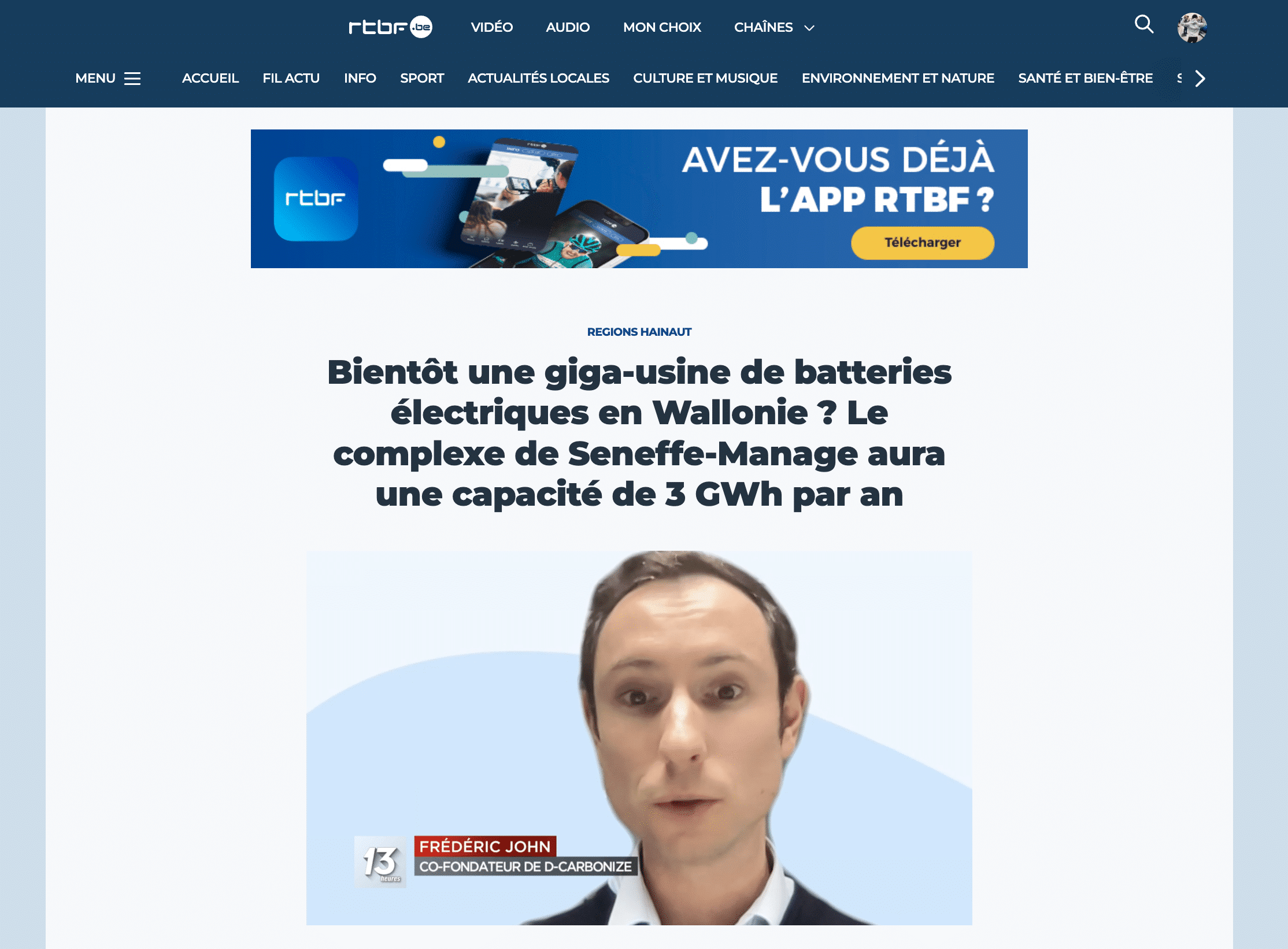 Interview for RTBF – Importance to recycle batteries locally
Our COO was interviewed for the TV news from Belgian television RTBF to share his view on the importance to keep the recycling of batteries locally. It is a strategic matter to ensure independence to produce future batteries in Europe from used ones and facilitate the transition towards renewable energy.
"Most batteries come from Asia and mainly from China," commented Frédéric John. "Our dependence must be reduced as soon as possible, because we do not know what the future will hold. States must regain control. The international context of today shows us that we need to develop autonomy at this level. Especially since batteries, according to many energy experts, are the solution for transitioning to cleaner energies," concluded John.
The press release and the recording of the interview are available here.