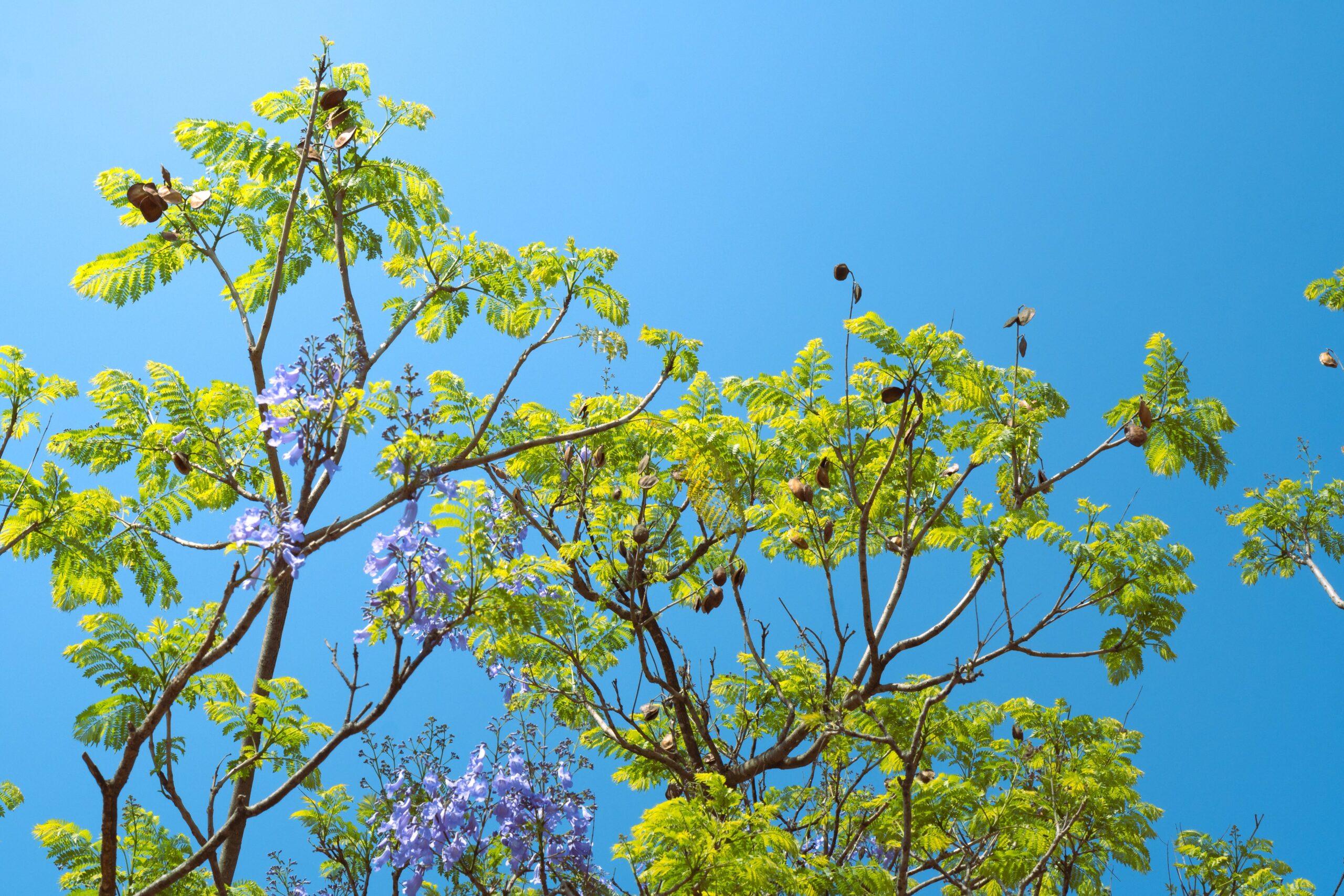 Why doing your company's carbon assessment now is a wise decision
By Victor Henneton. Victor holds a degree in civil engineering, and environmental sciences from Montreal University. His main research interests focus on displacements induced by climate change. He is currently working as a carbon expert at D-Carbonize.
Whether imposed by regulations or requested by stakeholders, calculating your company's carbon footprint and reducing emissions create value for both your business and for the planet.
In this article, we gather the 6 reasons why you should act now.
1. Contribute to global efforts
Global warming has been a rising concern for the past few years. Most of us have felt and even experienced its effects. Serious consequences can already be observed such as the ongoing wildfires in Alberta (Canada, see current Alberta map). An area larger than Belgium has been burning for months.
The contribution of human-based activities to global warming, despites the frequent warning from IPCC reports, have drastic impact on people's wellbeing. This eco-anxiety is now a demonstrated phenomenon impacting teenagers and young adults. In a global survey, 75% of the people aged between 16-25 declared that "the future is frightening". In this context, consumers, and professionals of tomorrow clearly turn their eyes towards businesses with an accusing look. They are waiting for current decision makers to make the right decisions and contribute to the global effort.
2. Target precisely what and how to reduce
Asking companies to reduce their carbon footprint is one thing. Doing it efficiently is another. Reducing a company's emissions is a difficult task and it is not imposed by law, at least for now. So why would a company try to reduce its GHG emissions, without knowing where to focus, thus increasing the risk of losing time and money into inefficient investments? Without a clear vision on the carbon footprint, companies are highly likely to miss the shot.
Sustainability is an industry where preconceived ideas are legion. Without a GHG inventory, most industrial companies focus their investments on recycling, electric vehicles, turning off the lights, implementing carpooling, etc. Obviously, these actions can bring direct positive impacts, but they are far from being significant. If efforts were channelled towards the most emissive activities such as processes, procurement, or logistics companies would save time and money.
At D-Carbonize, we experienced this paradox with customers committed to changing their energy supply with green contracts, or to electrify their vehicle fleet with the latest charging stations. After delivering their carbon assessment, the net result of those actions translated at best into a few percentages of reduction of their total GHG emissions. In the best case, no more than 5%. This is exactly the situation that a carbon assessment avoids: allowing decision makers to allocate resources efficiently. For example, one of our clients decided to focus on its products' power consumption, which had a greater impact on their footprint than acting on their employee mobility patterns.
3. Reassure your stakeholders with your involvement
Our clients often mention that they are assessing their carbon footprint because their own customers and suppliers are requesting such information to keep working with them. In fact, some companies told us they expect to sign contracts only with businesses disclosing their Scopes 1, 2 & 3 emissions.
On the B2C side, we can already see stores full of green statements stamped on every product, claiming how better they are for the environment. However, some customers are now questioning these labels by looking up websites, suspicious to find statements lacking evidence on these subjects. Not only customers will look for such assurance, but so will graduates entering the workforce. They are becoming increasingly sensitive about their future company's environmental commitment, making it harder for companies to hire or even retain talents (e.g. Unily's census). If this was not enough, regulations are quickly getting up to speed. France, for instance, has already regulated marketing claims such as "carbon neutral" or "zero emissions" products (Climate and resilience law). They will still be authorized but will require transparency & documentation such as a carbon assessment of Scope 1,2 & 3 to support their claim.
4. Comply today with future stringent regulations
Regulations will soon force companies to perform their carbon assessment. The most important one of them is the Corporate Sustainability Reporting Directive (CSRD, European Commission), which defines standards for companies' environmental footprint disclosures. The era of voluntary and selective environmental information disclosure is soon over.
Companies will have to report their Environmental, Social and Governance (ESG) commitments, plans and targets to contribute to a better society. Among this abbreviation, the environmental part (i.e., E) is the most demanding one as companies will have to conduct a carbon assessment to report their greenhouse gas emissions for all three scopes. In addition, a selection of at least seven different greenhouse gases will have to be detailed within the report. CSRD will come into force in 2024 and will focus on large EU companies. The scope will gradually extend to add smaller companies, based on their number of employees, turnover and assets, as well as non-EU-registered companies.
In addition to CSRD, if your business imports certain products such as aluminium or fertilizers, you may fall under the Carbon Border Adjustment Mechanism (CBAM, European Commission), a new tax on CO²-intensive products imported into the EU. Prior to CBAM, these products were regulated under the Emissions Trading System (ETS, European Commission), but it tended to neglect carbon leakages, meaning emissions occurring outside EU borders. CBAM compensates this by taxing goods imported from all countries.
5. Trigger opportunities by taking strategic decisions
Data has taken an enormous place to track, evaluate and compare industries. You can expect your carbon footprint to become another indicator of your company's health, i.e. financial durability. Following this metric over time will become a requirement for companies to ensure their compliance with today's challenges and market expectations. It can be tempting to go for free and quick carbon assessment solutions, which can be found all over the internet. They use simplified questionnaires and/or monetary ratios to compute your carbon footprint, but we expect regulations to make these shortcuts obsolete very quickly.
A complete and accurate carbon assessment requires expertise. While a certain amount of work is needed at first to create the data collection process, a complete carbon assessment provides you with a detailed overview of how your company operates. Our software allows you to visualize your carbon footprint on a single dashboard, thus allowing you to adjust processes and reduce your company's environmental impact. Together, we might find inefficiencies and/or unmeasured parts of your business. A carbon assessment is a complete picture of a company's state to better control it. Doing so, you are most likely to discover opportunities to reduce costs.
The purpose of a carbon assessment is not just to measure your carbon footprint. It also aims at guiding you toward a sustainable practice of your business. Mitigating climate change is above all a matter of reducing greenhouse gases emissions, i.e. using less raw materials, shortening transportation, reducing your energy consumption. Not only industries will have to evolve by including such environmental parameters, but not doing it now seems to be, business wise, a lack of foresight and anticipation. Considering current market changes and expectations, your competitors won't wait for you to catch up.
6. Act now
A carbon assessment aims at taking wiser decisions by targeting the most emissive activities of your business. This is only the beginning of your contribution to mitigate climate change. If you are still reluctant to do it now, clients, suppliers, and investors are already expecting companies' transparency on their carbon footprint. As one of our clients discusses, doing a carbon assessment is a great way of staying on the market track: future leads and contracts may depend on it. Incoming regulations are further pressuring industries to take tangible steps towards sustainability, in part by applying penalties for non-compliance. However, the process of a carbon assessment requires data, yet quality and consistency take time to achieve. Assessing your carbon footprint today allows you to be ready tomorrow when carbon inventories will be mandatory.