Reduce Carbon Footprint with the
The

Carbon

Cockpit

is the best SaaS platform to measure your CO2 footprint and successfully operate a carbon strategy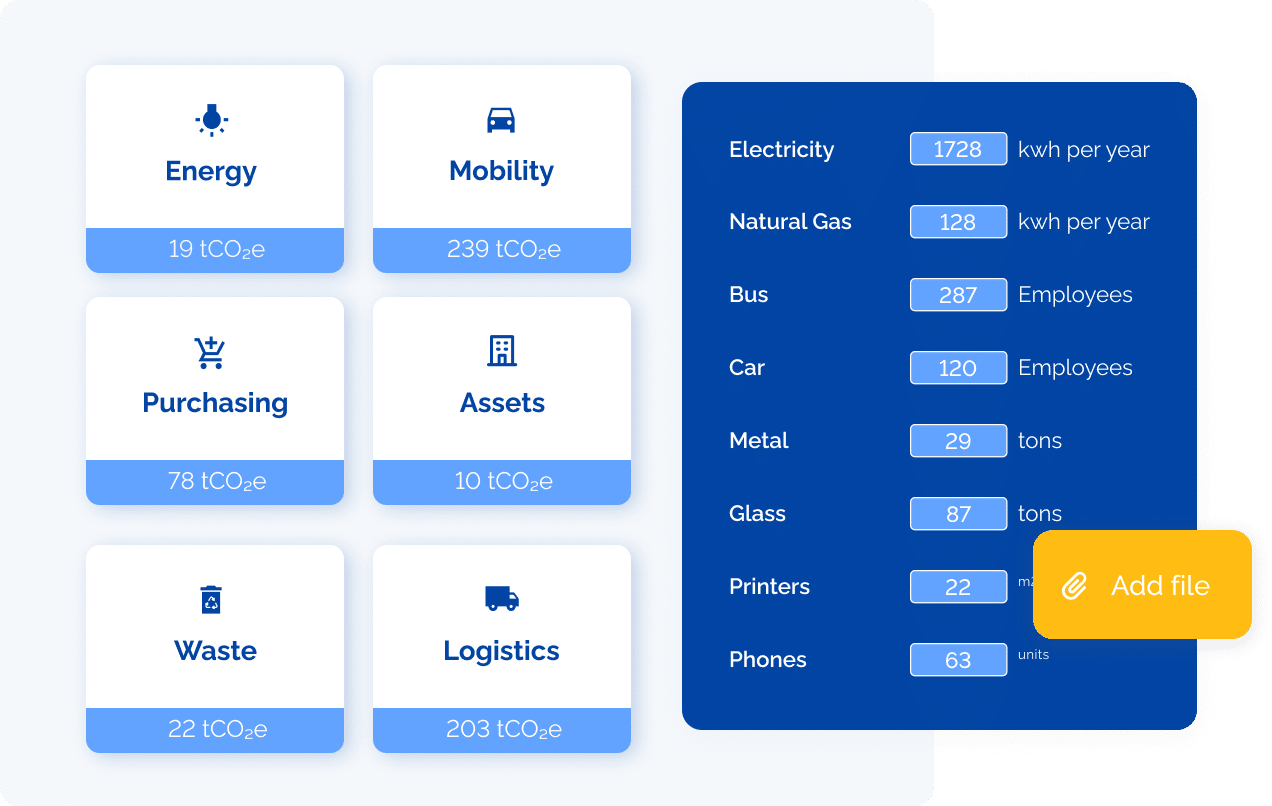 The Carbon Cockpit is the SaaS digital platform to support organisations to control and reduce carbon footprint through 5 steps
Understand

where CO2 emissions come from.
The Carbon Cockpit allows to:
Collect data related to the activity flow 
Calculate* and consolidate the carbon footprint
Analyze and get insights with the dashboard
*Based on the Bilan Carbone® standard. 
Take the control

of your CO2 emissions
By setting objectives and by prioritizing mitigating actions in your strategy. Minimise CO2 impact and maximise benefits with our Carbon Cockpit strategic tools​
Define CO2 objectives
Identify and detail actions of the carbon roadmap
Forecast the best strategy and optimize the CO2 return*
*CO2 return is a D-Carbonize proprietary KPI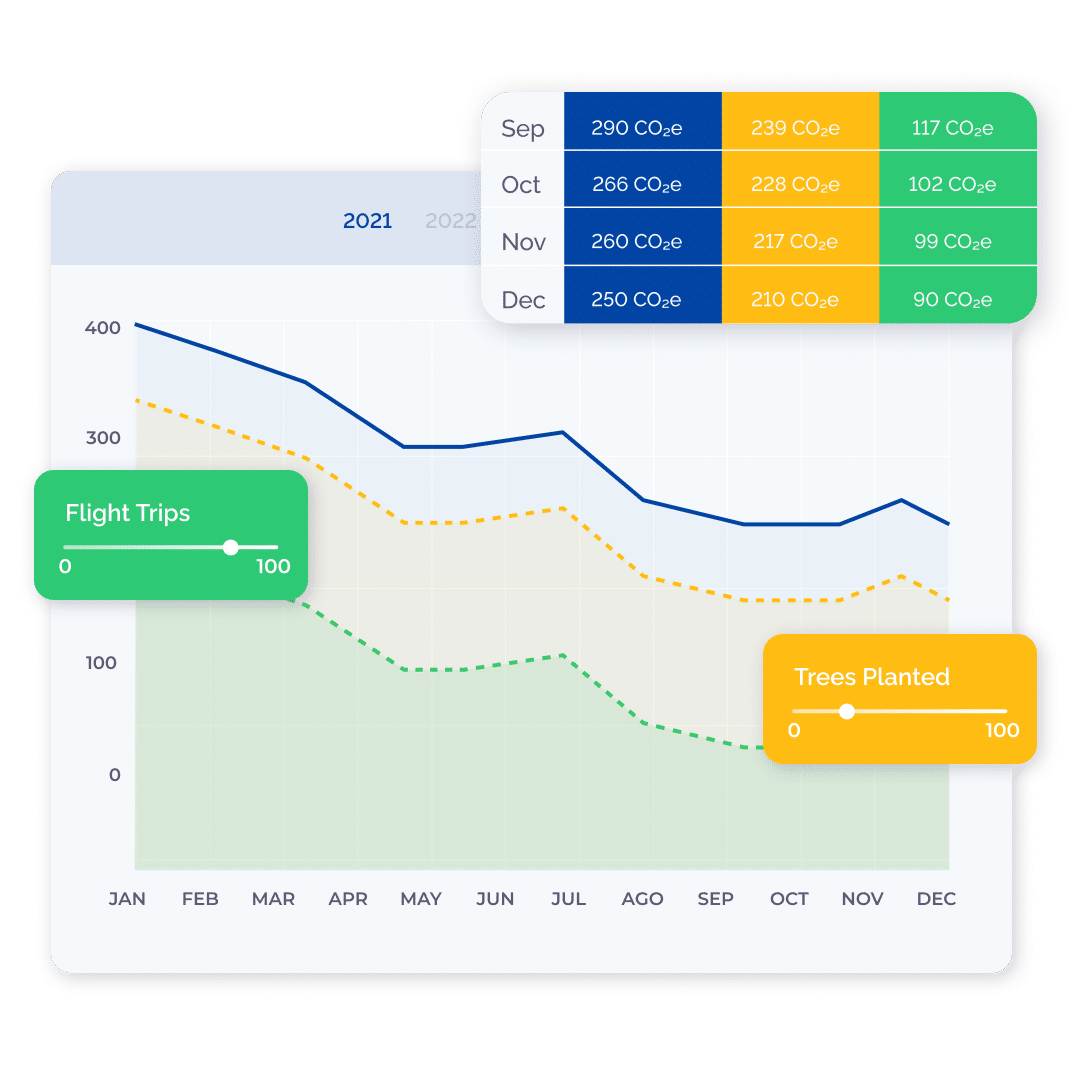 Execute internal actions

efficiently to become a low-carbon company
The Carbon Cockpit offers a series of project management features specifically designed for carbon reduction actions:
Follow-up and monitor the actions 
Organize staff collaboration across silos 
Measure instantly the impact of ongoing actions
Balance CO2 emissions

with carbon offset projects to reach carbon neutrality
Access our portfolio of projects directly via the Carbon Cockpit to:
Select compensation projects
Adjust strategy to reach carbon neutrality
Measure the environmental and social impacts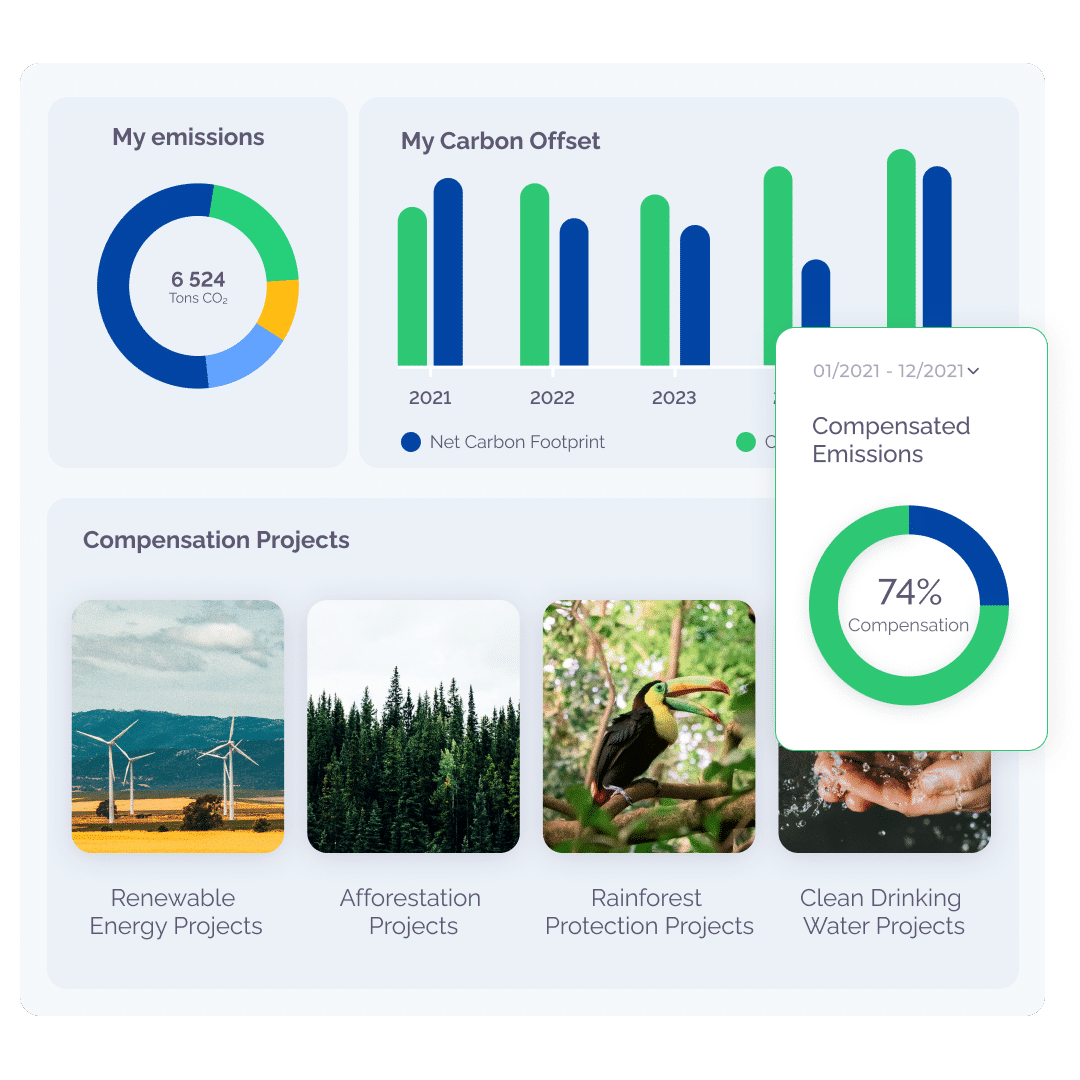 Create transparent reports

to meet audit and certification requirements.
Stay away from greenwashing and present your results, impacts and communication campaigns at the highest level of transparency:
Benchmark your results with other companies
Create automated generated documents*
Share your results with your stakeholders

*for audit, annual reports and newsletters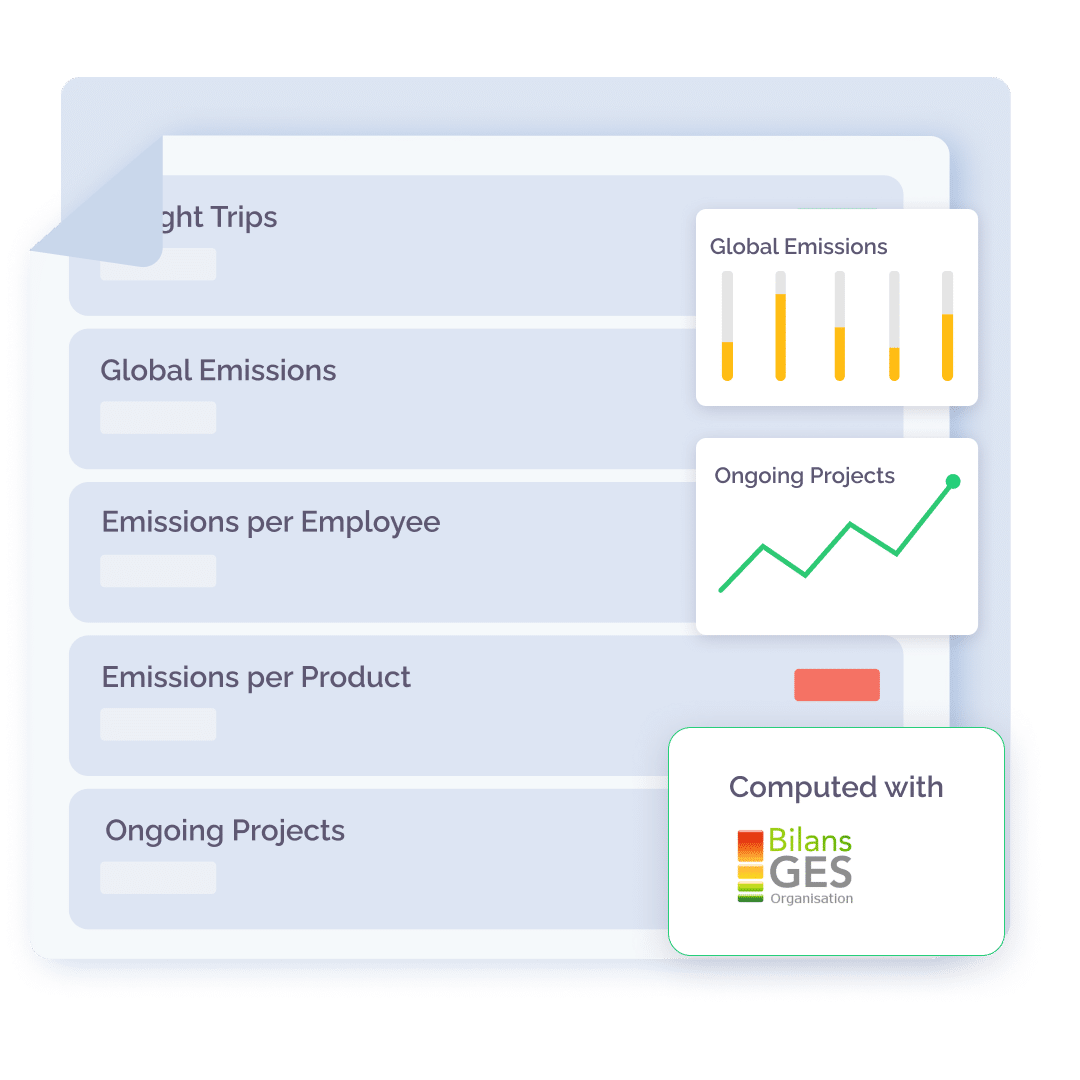 Control your CO2 data
Address your unique sustainable challenge and create a customer Carbon strategy. Measure your carbon footprint in full autonomy!
Increase your stakeholders' engagement
Raise awareness among your employees. Gain in competitivity, distinguish yourself from competition
Less CO2 = cost reduction
Generate additional financial value while enhancing sustainable ones. Carbon emissions is a way to leverage business opportunities.
Become a sustainable actor
Become a responsible business that generates environmental value. Be a proactive actor and fulfill your climate duty.
Execute sustainable projects
Carbon Cockpit review I can use the same database to create the different carbon footprints, which gives me access to interesting comparisons. ☺I appreciated the possibility of creating a personal environment for all the data to be managed as a consultant. I also appreciated the design, the accessibility and the support. ☹It's not specific to the software and I know it's an objective for the team, but the research for activity data is still complicated.
Easy to use Carbon Cockpit ☺Very professional web app to measure our CO2 footprint and implement our carbon strategy. It is quite easy to use and to collaborate with the staff across the company. Thanks to the Carbon Cockpit, I can perfectly control my carbon emissions and prioritize my projects to maximize my impact. Very positive impact on our employee motivation and our reputation thanks to a transparent communication. ☹No weaknesses found for this moment in the Carbon Cockpit